Enhancing the value of products through intangible assets.
Enhancing the value of products through intangible assets.
Enhancing the value of products through intangible assets.
Mapping and aligning intangible assets (IA) throughout the stages of product development is a critical process for innovators seeking to maximise the value of their innovations. As innovators progress through the many stages of product development, they create and accumulate IA that can be immediately leveraged to gain a competitive edge. For example, IA's can be licensed, franchised or divested – significantly, even before a solution has been fully developed or realised. Furthermore, once understood, these assets can be insured to shift risk off one's balance sheet, enhancing enterprise value (refer to my article on IP insurance).
Types of Intangible Assets: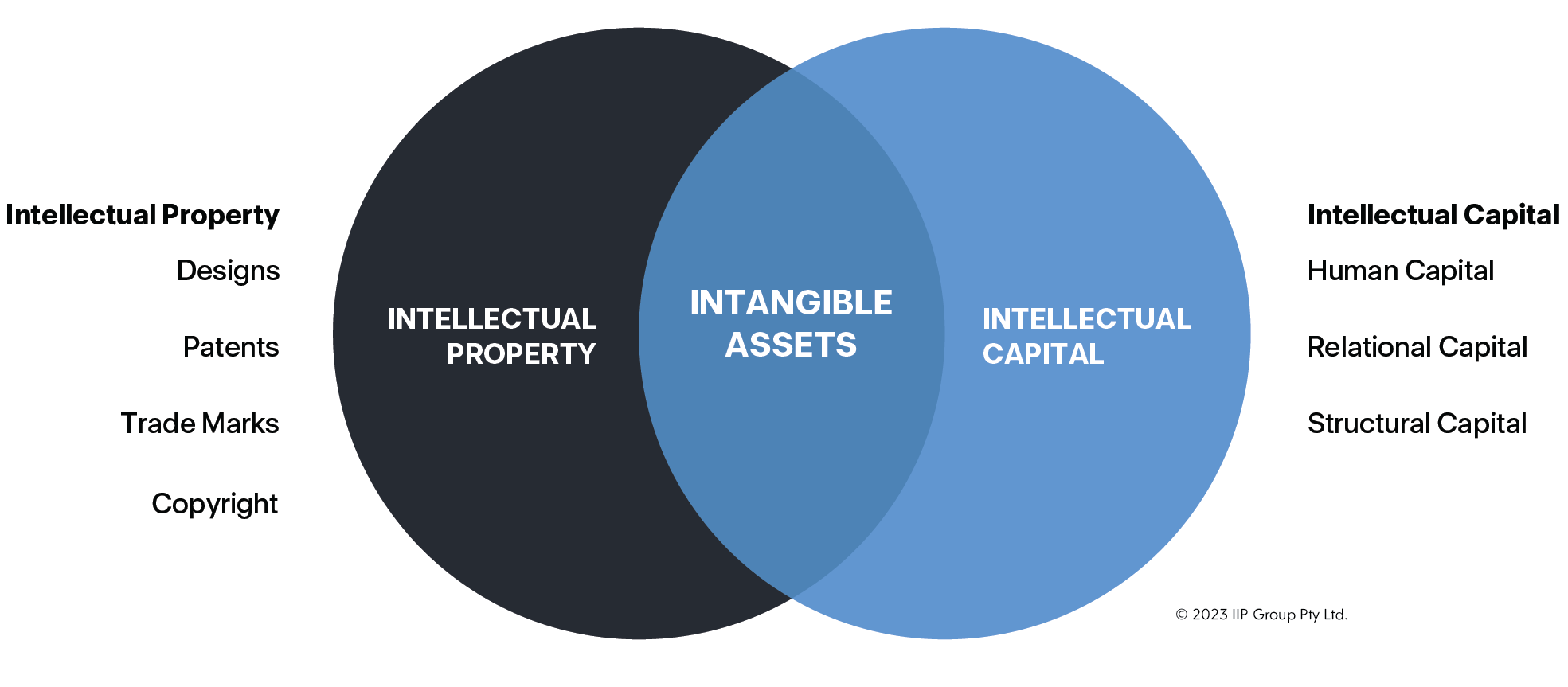 We have broken down IA's into two main categories:
Intellectual Property:
Designs: protect the unique visual appearance of a product
Patents: secure the rights to an invention
Trademarks: safeguard brand identity through distinctive logos or symbols
Copyrights: preserve the original works of authors, artists, and creators
Intellectual Capital:
Human Capital: Employee's knowledge and know-how
Relational Capital: A firm's relationship with employees, customers, suppliers, regulators and other stakeholders
Structural Capital: Systems, data, trade secrets, business process, and ability to innovate
By efficiently mapping IA's, innovators can protect their research and development investments, utilise their IA assets to generate new revenue streams, and minimise potential risks associated with infringement or loss.
A well-integrated IA strategy fosters a company's innovation culture and drives growth and long-term success.
Below are examples of how a company product development timeline can represent real product value. We analysed the development timeline of Sibeam, Mercator, and Terviva. Upon visual presentation, it becomes evident how distinct each product development line is.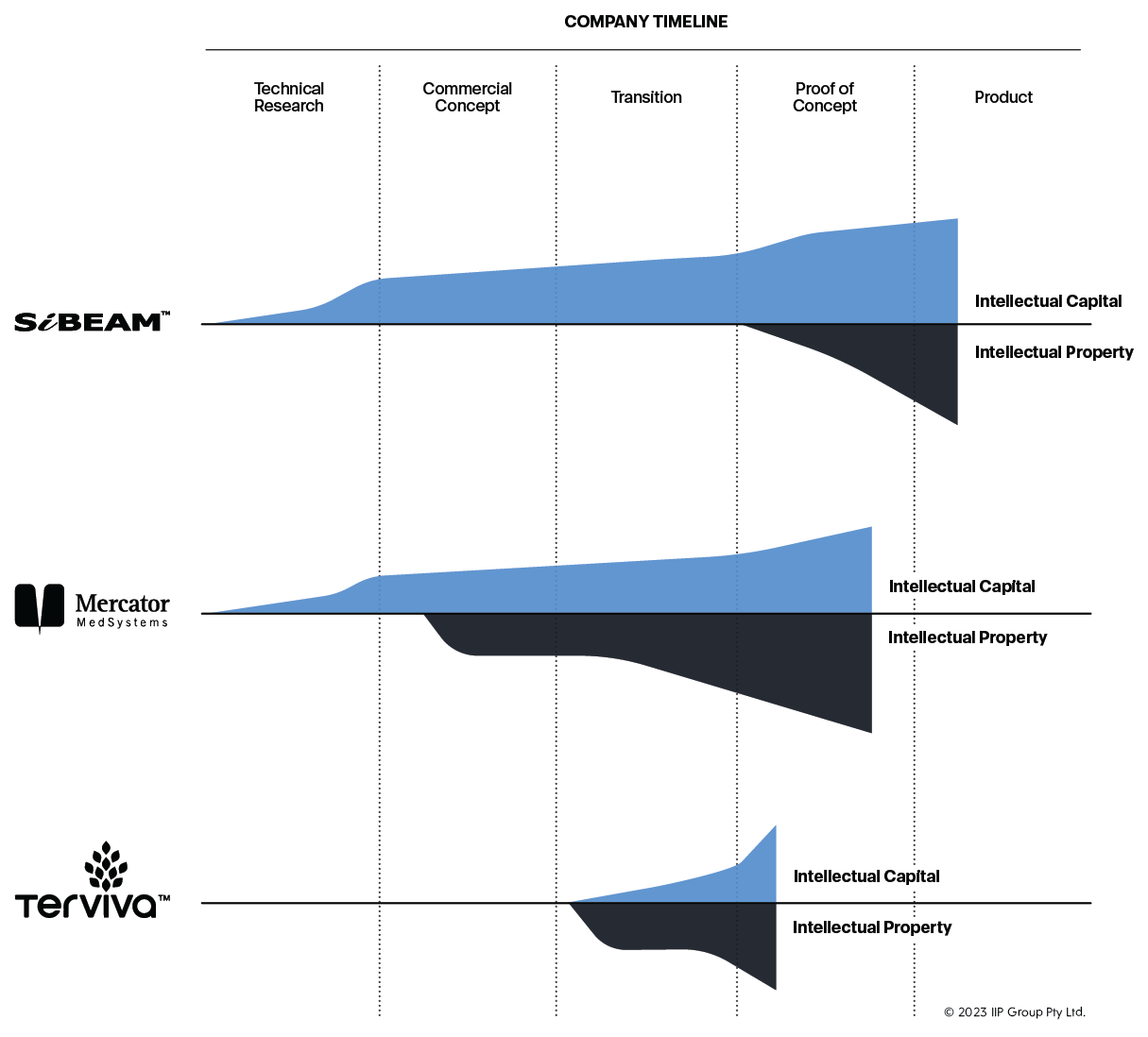 Employing IA as a strategic tool is now a critical decision made at the boardroom level. IA's are pivotal to your competitive advantage, and they are the ONLY drivers that move enterprise value beyond cash flow multiples.

Principal | Managing Director